Whether you're dining in with us, ordering takeout, or have Catering needs, we are happy to provide you with the highest quality product available.
Brothers Juan, Manuel, and Gerardo Anaya have over 60 years of collective experience, and they put their heart and soul in their food.
It is important to us that all of our cherished guests leave with a smiles on their faces. We believe a happy customer can translate to a customer for life, and we gladly welcome new and frequent guests, alike. Please come in and try some of the tastiest, freshest, most authentic Mexican food you've ever had at shockingly affordable prices.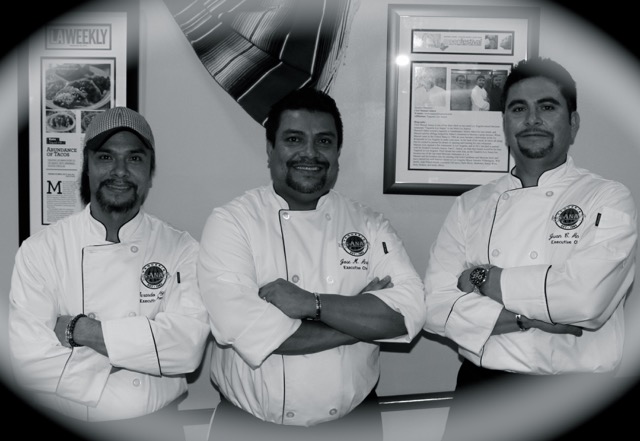 In 1983 Don Guadalupe Anaya Decided To Open His First Mexican Taqueria In Guadalajara Jalisco. With The Help Of His Own Family He Was Able To Succeed In Business. Jose Manuel Anaya, Gerardo Anaya, Juan C. Anaya Are Three Of Don Guadalupe's Seven Children. At A Very Early Age He Taught Them The Passion Of Cooking And The Importance Of Presentation In Serving Others. "A Plate Is Never Too Full!" Is Don Guadalupe's Motto.
Jose Manuel, Gerardo, And Juan Carlos Were Then Sent Off To The United States In Their Father's Wish To A Better Future And The Promise To One Day Open Up Their Very Own Family Business. Now Here We Are With Over 20 Years Of Cooking Experience Each, Serving You 60 Years All Together. The Promise We Now Make To You Is To Provide You With The Best Service And Quality Food You Can't Imagine!